The majority of great HomeDeals have equity, but need to be rehabbed or renovated to realize its full value potential. Many of these homes need to be purchased either with cash or with Special Investor Financing. Our affiliated lender, BridgeWell Capital specializes in funding HomeDeals for real estate investors.
Easy Real Estate Lending
Easy Terms
Rates from 4.75% APR
100% rehab funding
1-30 year terms
No junk, closing, or admin fees
Easy Approval
15-minute approval
Free proof of funds letters
Stated income
Damaged credit OK
Easy Funding
Direct private money
Close in as little as 5 days
Top Rated Customer Satisfaction
On-time closings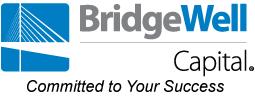 Apply by phone: 877-700-4800
Wait time: 0 min
Introducting BridgeWell Capital
BridgeWell Capital LLC is a direct, licensed mortgage lender that provides financial services to real estate investors all over the country, including financing for residential investor flips, financing for rental properties, and cash-out refinances to make it's clients investing endeavors more profitable and efficient. BridgeWell Capital works with real estate entrepreneurs, realtors, property management companies, brokers and wholesalers by providing a fast and convenient source of investing capital. For more information, visit
BridgeWellCapital.com
.
Highest Rated Customer Satisfaction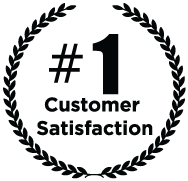 See our 5-star rated customer reviews online at
Trustpilot.com

Testimonials
We have shopped for many lenders and have never come across one that is so quick and professional. We have secured two deals and are currently working on our third with BridgeWell in 2 months. They are very responsive and the process from application to closing is very straight forward and fast. We are looking forward to closing our third deal with BridgeWell and many more. Keep up the good work!.

Howe
I have never had a better experience with any lender. From the very first phone call everything was seamless. BridgeWell is very organized and kept me updated throughout the process. The process is simple and easy to follow and they work with you to solve any issues that come up. I look forward to my next transaction with them!.

Amanda
Experience You Can Trust
Since 1996, over $300 million loaned to Real Estate Investors by our staff of experienced professionals.